– CELEBRITY GUEST CHEF –
GERMANY'S ANDRE PHILIP SCHNEIDER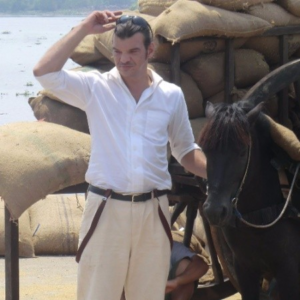 Andre is a Cannabis connoisseur, Cannabis Chef from Germany, and Co-writer at Hanf Magazin, a leading Cannabis magazine in Germany. www.Hanf-Magazin.com.
Andre prides himself on the ability to devise uncomplicated dishes using cannabis in various ways. For example, when selecting the flowers for this dish, he used ACDC, which is a superficially CBD-oriented variety, for the health aspect. For the shrimp, Andre chose the classic THC-oriented variety Lemon Haze, although here the taste effect as a spice is the main focus, the recreational effects as a positive extra is more secondary.
Andre made an aioli using hemp oil, in order to put the health aspect in the foreground again as the plant offers much more health benefits than just the flowers alone.
Chef Andre's Featured Recipes
By Chef Andre Schneider This dish shows in three different ways how cannabis can be used in different ways for [...]